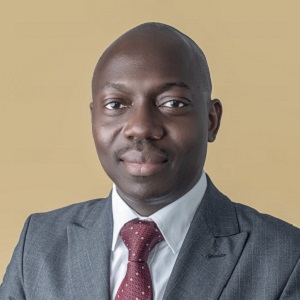 Tosin Babatope
General Manager, Finance
Tosin holds a Bachelor of Science in Applied Accounting from Oxford Brookes University, United Kingdom, and an HND from Federal Polytechnic Ado-Ekiti, Nigeria. He also possesses an MBA from Edinburgh Business School, Scotland and is a Fellow of the Association of Chartered Certified Accountants (FCCA).
Tosin has worked in several jurisdictions including Nigeria, Malaysia, Angola, and Congo, where he honed his financial acumen and leadership in diverse financial practices and regulatory landscapes. Prior to joining SAPETRO he was Division Controller for Nigeria & West Africa at SLB (formerly known as Schlumberger), where he managed overall financial coordination and ensured the profitability of operations across several West African countries.
As the General Manager of Finance at SAPETRO, he will manage and control all financial activities. His responsibilities encompass developing financial and operational strategies to achieve cost-effective utilization of the company's assets and financial resources, and maximizing return on shareholders' investments.