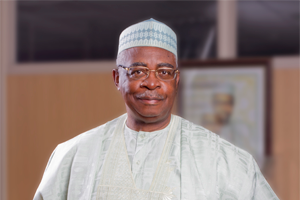 General TY Danjuma
Chairman
A distinguished and highly successful businessman, General T.Y. Danjuma is the founder and Chairman of South Atlantic Petroleum Limited. In his early life, he had a brilliant career in the Nigerian Army and retired as Chief of Army Staff in 1979.
General Danjuma brings to SAPETRO over 25 years of business experience and exposure in the public sector as the founder of NAL/Comet Group, one of the most successful indigenous shipping agencies and terminal operators in Nigeria.
His national honour as Grand Commander of the Order of the Niger, GCON, is the highest award given in Nigeria to a non-head of state. He also has several other national and international awards and titles, as well as honorary doctorate degrees from notable Nigerian and foreign Universities.
Prior to forming SAPETRO, General Danjuma spent seven years as the chairman of Agip Africa until 1995.